Storytellers of Science.
Collaborators for Corporate Success.
We're Sam Brown.
For more than 24 years, the life sciences industry's most respected, high-performing companies on the cutting-edge of science and medical innovation have made Sam Brown their trusted communications partner. Whether you are emerging from stealth, entering Phase 3 studies, or launching your commercial brand, count on our unmatched expertise and unparalleled service to propel your business forward. The senior-level team of strategists and storytellers at Sam Brown consistently delivers value in lockstep with the unique demands and dynamic requirements of today's life sciences companies.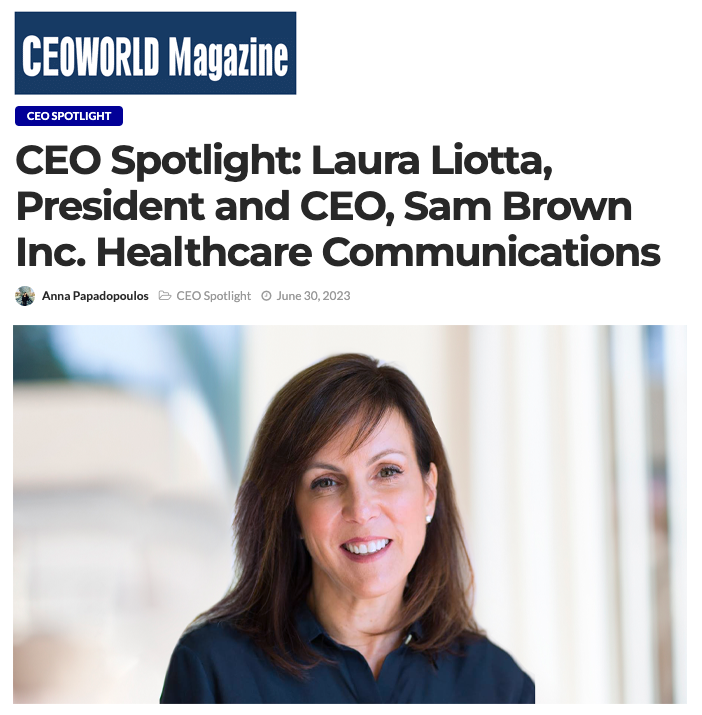 In the late 1990s, Laura Liotta knew she needed a change. Restless in her role as a corporate communications executive, she felt the calling towards a new and different challenge. Having worked closely with many public relations agencies during her career, she saw the sector as ripe for disruption to increase quality. Her vision was to bring forward a new agency model that could maximize client service and value by bringing seasoned communications experts together in a "virtual" workplace – something that was unheard of at that time. It was out of this bold vision that Laura founded Sam Brown Healthcare Communications in 1999, naming it in homage to her grandfather.
The modern practice of public relations (PR) is a challenging arena. With the rise of social media and the 24-7 news cycle, competition for attention is fiercer than ever before. Generating a compelling story, attracting media attention, and building brand awareness and social presence with…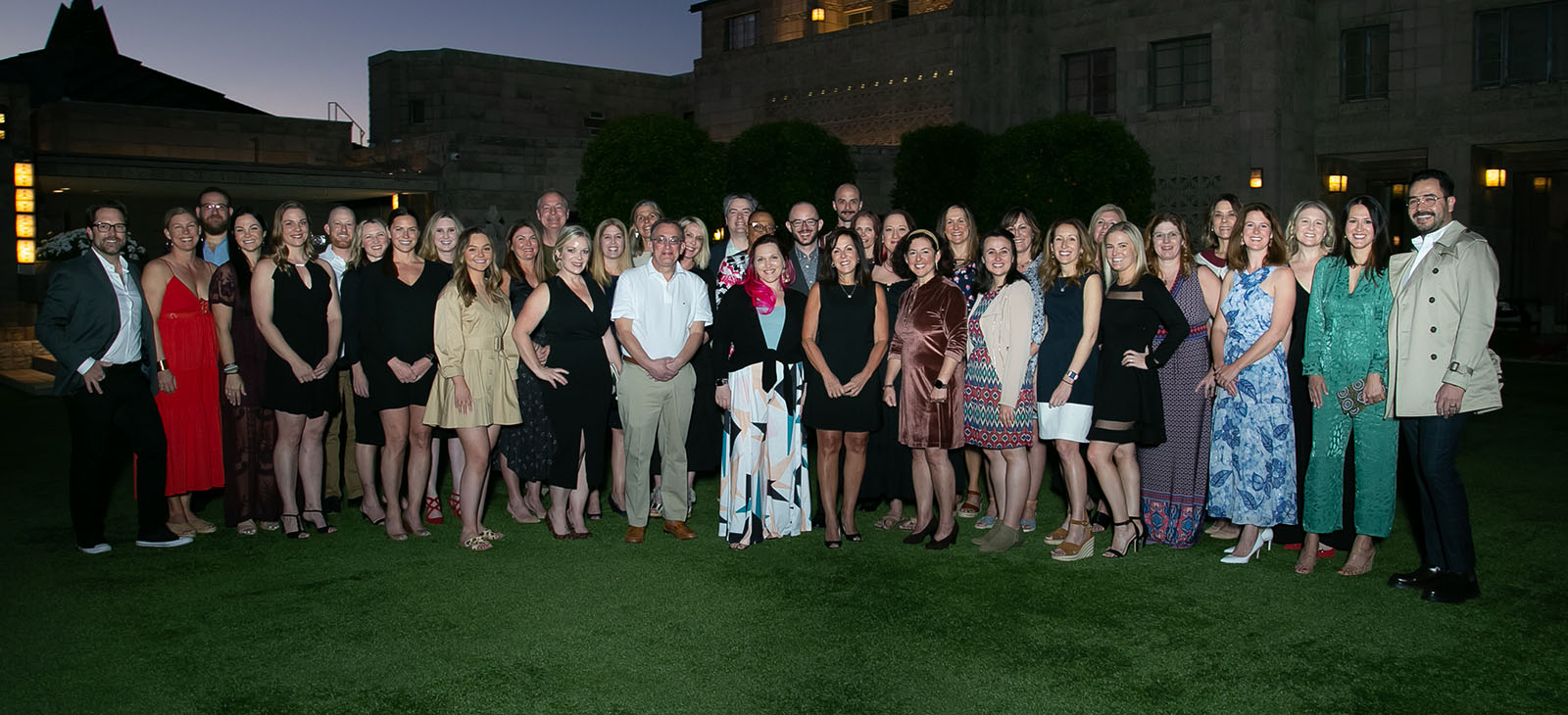 Team retreat 2022 — Scottsdale, Arizona
A right-sized agency, with an experienced team, harmonizing all aspects of your communications needs, in sync with your business goals. That's tangible value that sets Sam Brown apart.
A Forward Thinking Agency…
At Sam Brown, we've tossed aside the siloed approaches that have limited the effectiveness of the agency/client relationship in the life sciences industry. We're maximizing value delivery for our clients – bringing together strategy and tactics, brand and corporate PR, digital and social media, creative and analytics in a service delivery model that ensures you have the right people with the right experience supporting your company across all communications channels on a day-to-day basis.
We've built our agency to be agile and responsive, mirroring the real-time needs of our clients – from the earliest stage start-ups to growing commercial brand leaders.
Sam Brown Inc. is a full-service, independent healthcare communications agency. For more than 24 years, Sam Brown Inc. has successfully provided PR services to a wide range of biopharmaceutical companies in all phases of development and commercialization.